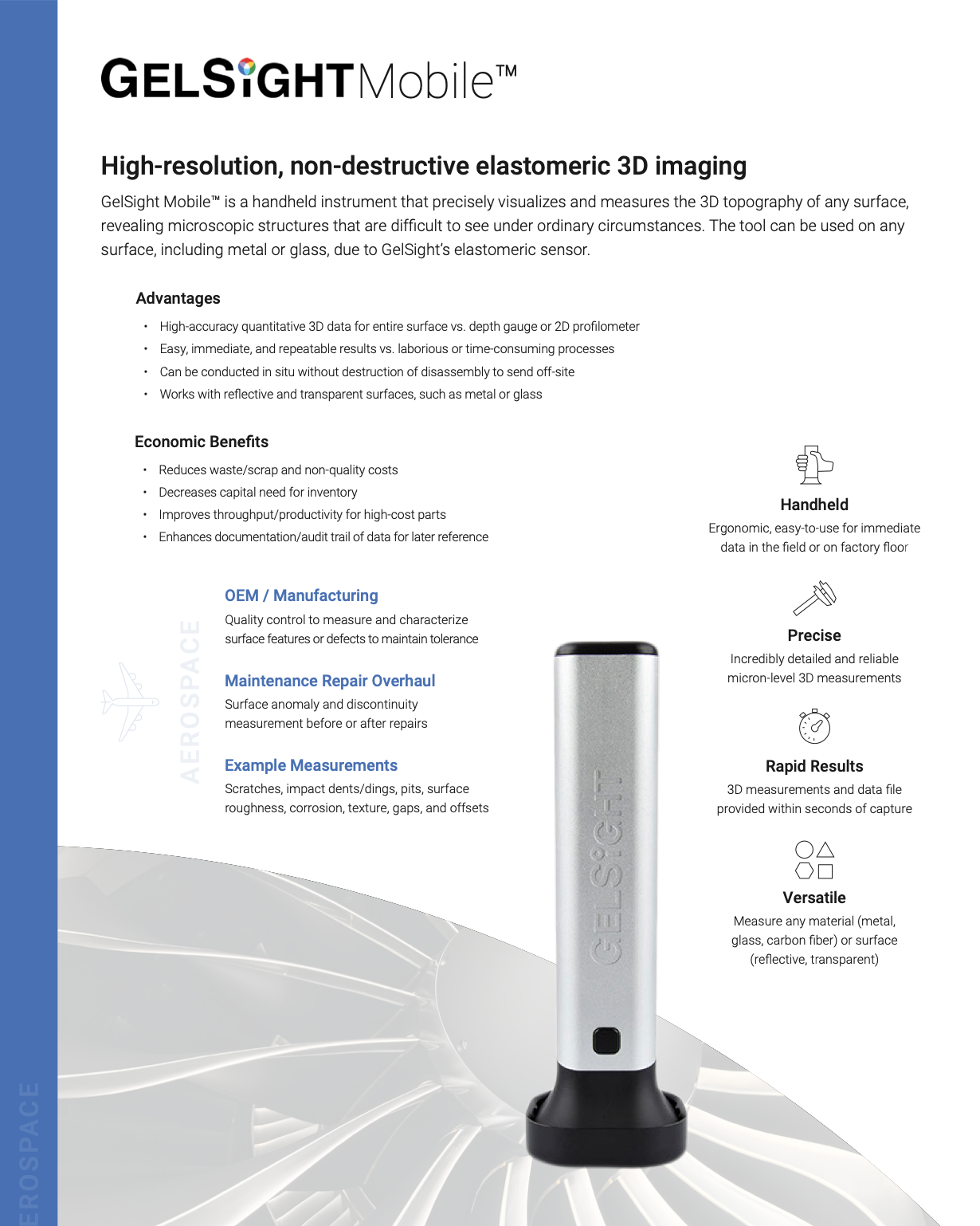 GelSight Mobile™ Aerospace Overview
GelSight Mobile™ is a handheld instrument that precisely visualizes and measures the 3D topography of any surface, revealing microscopic structures that are difficult to see under ordinary circumstances. The tool can be used on any surface, including metal or glass, due to GelSight's elastomeric sensor.
What you will learn:
GelSight Mobile™ Advantages and Economic Benefits
How GelSight Mobile™ works
GelSight Mobile™ Technical Specs
Complete the form to download the full brochure.