Surface analysis platform for Aerospace OEM Manufacturers
Increase productivity and reduce costs with instant 3D surface analysis
7 of the top 10 aerospace OEM manufacturers are using GelSight today to get better accuracy, repeatability, and resolution than existing surface inspection systems, in real time and for any kind of material…. Why?
√

Portable, rapid shop floor measurement for decreasing non quality costs and Direct Maintenance Costs (DMC)
√

Precise, repeatable, non-destructive testing for manufacturing/MRO operations of engines, landing gears, fuselages, and other critical components
√

Compatibility with metallic and composite materials and other highly reflective or transparent surfaces common in the industry
OEM and Manufacturing: Immediate surface analysis for quality control of manufacturing/assembling processes
Maintenance Repair Overhaul: Accurate and detailed information to reduce rework and/or increase yield leading to reduction of DMC and Turn Around Time

Scratch and dent measurement

Early corrosion characterization


Fastener flushness measurement



XYZ dimensional measurements

"We had the opportunity to evaluate Series 2 and have been impressed by its performance. Its compact and lightweight design will definitely increase the number of use cases and will accelerate our return on investment."
-Yann Siehen, Safran Helicopter Engines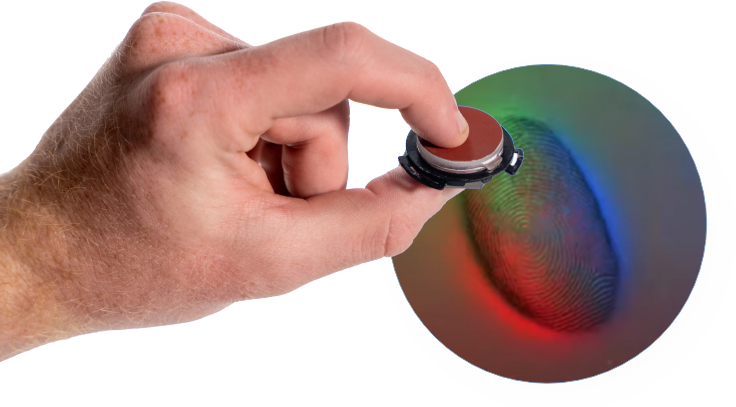 Proprietary Elastomeric Platform
At the heart of GelSight's digital touch technology is our proprietary elastomeric platform. It creates a soft, high-resolution, tactile sensor that conforms like human skin to the shape of an object on contact, precisely capturing the topography of the surface.
Digital Touch
Data captured by our elastomeric tactile sensing platform is instantly analyzed in our proprietary operating system to provide detailed, 3D information on surface features, regardless of lighting or material reflectivity. The result is accurate surface characterization thanks to GelSight's Digital Touch technology.